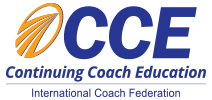 Watkins & Associates and Integration Training are proud to announce their first collaboration in the US; a weekend workshop entitled: Working with the Body for Coaches and Trainers. ICF CEU's are available for this event.
A practical, experiential training for professionals who want to develop skills working with the body in training, coaching and facilitating. Our embodiment determines how we think, how we feel, how we are perceived by others and what we achieve, so it is an extremely helpful, and often underused area for coaches and facilitators to address. Using posture, breathing and movement helps clients go to the heart of their issues quickly and creates lasting results. This training will equip you with both greater understanding and tools you can use the next day.
Who this training is for:
Business and life coaches, trainers, facilitators and consultants
Yoga, dance, complementary health practitioners and martial artists looking to apply their skills to business
Teachers, therapists and those in other helping or educating professions
Anyone looking to develop their individual leadership or grow as a person
Come if you'd like to gain:
A deeper understanding of the relevance of body awareness, posture, movement and breathing to your work
Practical tools you can use with clients immediately
Knowledge in how to work with the body confidently and safely
Improved self-awareness – what is hidden that is limiting your work?
Bodily leadership and influencing skills
Techniques to manage pressure and complexity
How to better empathise and employ your intuition
Tips on how to make work with the body accessible in a no-nonsense business environment
About the Trainers
Curtis Watkins brings more than 30 years of coaching experience to this work. He is currently on the coaching faculty for BP and Barclays Bank and has worked for 10 years as a somatic instructor in the Newfield Network's coaching program. He is Certified as a Master Somatic Coach by the Strozzi Institute, A Master Coach by the ICF, and an Ontological Coach by the Newfield Network. His clients include hundreds of coaches from around the world and many fortune 500 clients including: Morgan Stanley Chase, Bank of America, Citibank, Pfizer, Merck, American Express, and AT&T. www.curtiwatkins.com
Mark Walsh has dedicated his life to embodied learning. He leads embodied specialists Integration Training and has taught embodiment in twenty countries. He founded The Embodied Facilitator Course and made embodiment available online through a Youtube channel with over 6 million hits. His qualifications include an honours degree in psychology, an aikido black-belt, residential training with various bodymind masters such as Richard Strozzi-Heckler, Paul Linden and Wendy Palmer, training in linguistics, NonViolent Communication, body-psychotherapy, improvisation, meditation, dance and ten martial arts. His clients include Unilever, Virgin Atlantic, AXA, Shell, Newfield coach training, Liberty Global, Sussex University and The House of Lords.  He has also worked with peace projects in Israel/Palestine, Afghanistan, the slums of Brazil, East Africa and with the Sierra Leonian Army.
Dates: 26th-28th September
Times: Friday 5.30pm – 9pm, Saturday and Sunday 9am – 5pm
Venue: One Spirit Learning Alliance, 247 West 36th Street, 6th Floor, NYC, NY 10018
Cost: $325 early bird/ bring a friend (register before August 1, 2014 or register with another person), $425 full price (after August 1, 2014)
To register: Click here
Questions & info: Curtis Watkins cwatkosmicataoldotcom
Testimonials
"I was impressed and inspired by the way which Mark conducted the day,he was like an orchestra conducter, leading people through the structure of the day with enough freedom in the form for people to explore and express themselves in meaningful ways. It was a wonderful day with a great mixture of learning,laughter and play,but related to the context in a serious way. He successfully steered us through experiences which gave people insights and understanding into embodiment and integrative methods of personal and collective practices, sharing how helpful it is to be aware and present, responsive to internal and external stimuli in creative ways…Mark is an exceptional trainer and I would thoroughly recommend him for his perceptive skill and responsiveness to the issues arising in the moment,he has a toolbag of techniques and methods which are accessible and useable in a variety of contexts, work,relationships and day to day living (LIFE!)…"
– Ady Griffiths – mindfulness and yoga teacher, UK
"These workshops connect your body to your mind and help to complete a soul circuit. Plug yourself in and enjoy more powerful coaching and facilitation."
– Antony Parry, coach and CTI coach trainer, Chichester UK
"Not the type of course that comes in a folder to collect dust on your desk. I found the content real, accessible, and I was able to put it to practical use immediately."
Kathryn Knock, Coach, Norfolk, UK
"It is nothing else but amazing how much I learned about embodiment in only a day and a half with Mark and Carol in Berlin. Our bodies talk to us. All of the time. They hold the treasures of untold stories for our success and fulfilment. They demonstrate where our minds make up stories of failure and limitations. They, as an integral part of us, are the foundation for connection. Our bodies talk to us. We'd better start and listen to them."
– Geert Hofman, coach, musician and author, Germany
"My participation enhanced my ability to talk about embodiment work, helped me gain confidence bringing this work to new audiences, and provided a very rich peer group experience that result in professional friendships"
Charlie Birch – professional dancer, Boulder, USA
'Great conducive trainer delivery style with a passion for the subject and an aptitude to keep things up-beat and varied to gain everyone's interest. Everything from the 'heart' which is a big thing for me not just going through the motions. We are tough strong bunch and I got the impression everyone got something from yesterday's session so THANK YOU! It was great and I'm looking forward to next session!'
– Kirstie Hawton, Training and Development Manager, Virgin Atlantic, UK  (on a corporate embodied learning session)
'This transcends the realms of the normal corporate training and lifts the lid to real insight and potential'
– Sue Bottomley, Leadership consultant and co-founder of the International Coaching Federation, London, UK
"If you're looking for training that will challenge and provoke you to learn about yourself in profound and surprising ways, then I highly recommend Mark as a trainer. He is funny, provocative, committed and cheeky. Above all, though, he really knows his stuff, and he lives and walks his talk."
– Aboodi Shabi, Executive Coach and Facilitator, Newfield coach trainer, London UK
What to find out more? Videos on embodiment here:
What is embodiment and why does it matter?
Coaching and the body – overview
Working with a client using embodiment
International Coach Federation Core Competencies and the body