– Meaning, Values and Bringing Yourself to Work
– A free training for representatives of organisations
What's the point of going to work? To earn a living certainly, and can it be more than that? Are you bringing yourself fully to work, or leaving the best parts of yourself at home? Come explore these themes and give your leadership a boost. The training is highly experiential, innovative and will involve group discussion, music, mindfulness, "embodied" techniques and texting your friends.
Benefits of attending include: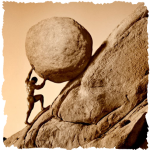 ✦         Increased motivation and energy
✦         Greater insight into why you do what you do and what might need to change
✦         Strategies for improved employee engagement
✦         Networking with others in similar positions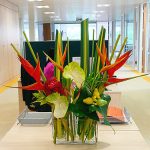 ✦         Reduced stress
✦         More clarity on your personal "brand"
✦         Greater authentic inspirational leadership
Brighton (50 mins from London Victoria)
Friday 25th February, 2-5pm
Friends Meeting House. Arrive at 1.30 for a free buffet lunch, or for a prompt 2 start
Open to representatives of organisations (e.g. training managers, MDs and HR managers – we give you great training free so that you'll want to buy our work. Bargain).
Contact: Mark Walsh – mark@integrationtraining.co.uk 07762 541 855
Free of charge. Places limited: booking in advanced required.