One-day workshop in Brighton – 2 June 2012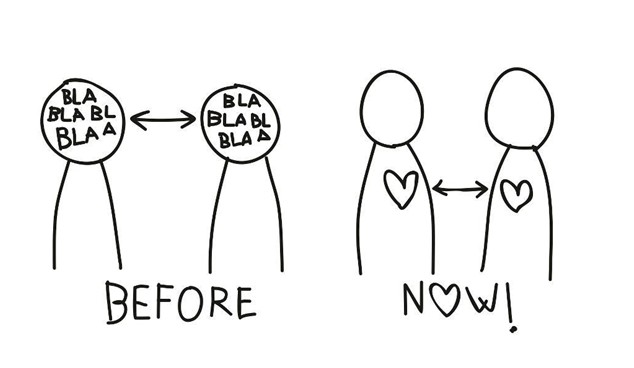 Discover what works in intimate relationships. In this training we'll be playing with practical ways to give and receive love, in a way that works for everyone. What do men and women need but don't know how to ask for? How do we transform tension into tenderness? How to move from relationshits to relationships? We'll explore better options with the help of non-verbal awareness and compassionate communication, in a group of couples. Expect fun, deep insight and practical tools you can use right away.
Singles are welcome if they bring a friend to practice with or are happy to be paired on the day. Gay, straight and anything else couples welcome. No dolphins though, that's just weird.
Benefits:
Better and more creative conflicts
Less shitstorms, moody brooding and agro; more real, connected conversations
Feel more supported, understood and appreciated
Learn to ask for what you most want and say no to what you don't with strength and kindness
Develop a "zero-compromise" win-win relationship
Understand where on earth (not Mars or Venus) your partner is coming from
Practical tools for calming down when you need to most
Understand what science, spirituality and experience say works (not what Cosmo/ Men's Health says)
More joy in the bedroom – you know what we're talking about
From10 am to 5 pm
Central Brighton
£120 per person, or £200 per couple
("…I'd pay that for more loving sex and less hassle" – Mark)
£50 deposit secures a place:
Bookings closed
Contact:
Trainer Bios

Dorota Godby (www.livethegift.com) is a coach, specialising in healing and life skills for people who thrive on gentleness.  She works from her practice near Bath, on Skype and internationally. People come to her for better options in self-expression, relationships and creativity. Dorota is a life and work partner to Ray Taylor with whom she founded DeliciousDays.co.uk – workshops and sessions supporting couples' delight.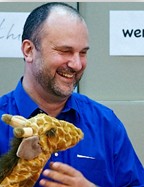 Ray is a continual source of aggravation and challenge for Dorota, which has led to the creative synergy you see in their workshops. He has been studying empathic communication for 20 years and seems to be making progress. He likes good evidence for what works and draws heavily on psychologists Marshall Rosenberg, John and Julie Gottman, Steven Stosny and Patricia Love.
Mark Walsh knows very little about relationships but quite a bit about embodiment and non-verbal communication which is what he'll offer on the day to support Ray and Dorota.