Working with Conflict  – Conflict Resolution Tips
Working skilfully with conflict requires application of emotional intelligence, embodied intelligence, communication skills and leadership. If this sounds daunting, here are a few general "rules of thumb" for managing conflict skilfully. Conflict is often highly beneficial and can strengthen individuals, relationships and the task at hand when handled with grace.  Conflict management Tips:
If possible choose the time and place of a confrontation and manage your own state beforehand (e.g. centre, be rested, get the empathy that you need before a confrontation from elsewhere, etc)
Listen for underlying needs and values – resources may be fought over, needs are always universal
Delay agreeing to or refusing strategies until the needs of all involved are understood
Centre yourself regularly in a conflict and watch your embodied state (e.g. is it collapsed as a victim or dominating as a bully). Breathe!
Separate out observations and evaluations, facts from opinions. Start with the facts
Know your own habits under pressure and inhabit these where necessary
Avoid moral judgement, blame, comparisons and denial of responsibility
Manage your own and other's moods – e.g. could you go for walk outside while you talk to "get things moving"?
Make clear actionable requests
Listen and centre some more!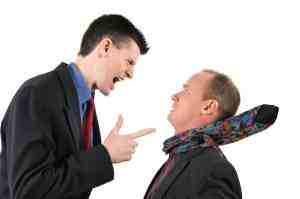 More on Integration Training's conflict resolution training can be found here.