Many thanks to Cath Davies for this guest blog. Cath is a Business Improvement Consultant. This article was first published in the Chartered Institute of Housing's "i-opener", January 2012.
___________________________________________________________________
If you do not change direction, you may end up where you are heading"
Lao Tzu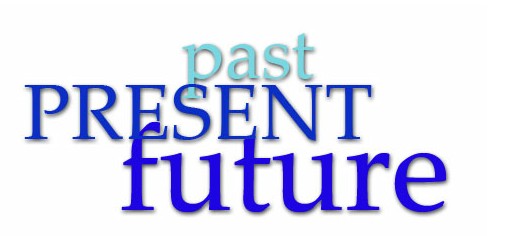 " In the context of recent and forthcoming changes for the social housing sector, a piece on managing change could hardly be more apposite. Many of us will have been on the wrong end of change management (CM) programmes and, by a process of reverse brainstorming (listing how not to run a CM programme), could probably write the "Bluffers Guide to Managing Change" – a book that, judging by the figures below, may well not be out of place on many an organisation's bookshelves.
To set the context, let's firstly take a couple of definitions of change management:
Change management is the process, tools and techniques to manage the people-side of business change to achieve the required business outcome, and to realise that business change effectively within the social infrastructure of the workplace. (Change Management Learning Center)
The co-ordination of a structured period of transition from situation A to situation B in order to achieve lasting change within an organization. (BNET Business Dictionary)
For me, the two critical points here are that:
People are the key – without the staff being engaged, the desired results will not be achieved.
Change isn't change if it doesn't stick – the change management process can only be judged to have succeeded or failed after checking that the desired outcomes have been achieved. This may well be several months, and likely longer, after the changes have been implemented.
Managing change is an absolutely essential competence for businesses these days as, to stay ahead of the game, businesses need to be constantly on the alert for drivers for change. Drivers for change may be performance of competitors; demands of customers or legislative requirements. "Un-managed change" is, at the very least, a sign of poor management. In fact, I might go as far to say that it is negligent: it wastes money; it alienates staff and is a disservice to customers.
In light of this, it's a wake-up call to look at failure rates of CM programmes: an IBM study1 reports that most CEOs believe that they and their organisation are largely ineffective at managing change. Even the change practitioners can't dress-up the dismal figures:
41% – Fully met objectives
44% – Missed at least one objective
15% – Missed all objectives or aborted
In all, 59% of change initiatives failed to meet their objectives.
The same IBM study gave the following as barriers to implementing change:
TABLE HERE
Of particular note is how significantly "people-factors" appear in this list:
Mindsets and attitudes are attributes of people
Cultures are created by people
CEOs and Directors have it in their power to commit or not to commit to a project: it requires a conscious decision and then some action.
What are the necessary ingredients, then, to introduce change successfully into an organisation?
The jigsaw below shows in red the start and end of a change management process; in blue elements that are primarily people-focused and in purple elements that are primarily process-focused:
JIGSAW
Change management jigsaw © Cath Davies, 20115
The starting point is to be clear that there is a reason for introducing change and what the results (improvements, benefits) will be. If the benefit doesn't meet agreed corporate objectives and can't be quantified then don't change!
The end point, or the time to conclude that change has been implemented successfully, is when the results have been delivered – not simply when the change process has been completed. Targets need to be set and monitored and corrective action taken if required.
To get from the start to the end is a combination – in equal measure, note – of "people-processes" and "process-processes"; and it is the "people-processes" that often let the side down. So, how can this be avoided?
Show that the organisation is committed to delivering improvements through the change by having a project sponsor at a senior level of management. Why should staff be expected to take change seriously if there's little sign of commitment from the organisation?
Be honest and open with staff about the reasons for the change and how it might affect them. Both the human brain and the rumour mill go into overdrive in the absence of facts and in the face of fear!
Genuinely involve staff in working out how to deliver the change and in deciding what the new world might look like. Staff – especially front-line staff – have a wealth of knowledge about how the business really operates and what the customer experience is like. They will already have ideas about how things could be done better.
Get "Change Champions" in place throughout the business to bring the process into the heart of the business. Give the CM programme accessibility and credibility by involving staff at a range of levels and across all departments.
Introducing change, then, should be a symbiotic process with staff being engaged at the inception of the process. Most organisations would subscribe to the axiom, "staff are our greatest asset": if this is true then the challenge for businesses is to ensure that staff have a real voice and input into shaping the business. Ultimately, it is a question of whether or not lasting change and desired outcomes are achieved.
Cath DaviesAssociate, CIH consultancyJanuary 2012

___________________________________________________________
If your organisation is looking at change management training in the workplace then call us on 01273 906828.
To receive the Integration Training newsletter with free tips and news of events please click on the link below