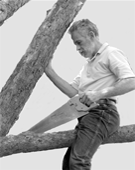 This is an intermediate to advanced training for experienced practitioners who wish to improve the range and rigour of their work with the body with a master practitioner before he falls off that branch.
Paul writes: "The ordinary way to get  to expertise is to practice hard for years. I have been practicing body work for 45 years, and in the last few years, I have found  a new simplicity. Now in two minutes, I can teach crucial elements that took me 40 years to learn. It is counter-intuitive at best, but softening and opening the body leads to greater strength and self-control and control of what happens around one. Creating a mind-body state of calm alertness and compassionate power  is the direct route to self-confidence, improved performance, and the ability to stay focused."
Open to anyone who has completed a training with Integration Training, Strozzi Institute, in Leadership Embodiment or with a similar embodiment school. There is a beginners course with Mark Walsh the day before for those new to the work who wish to attend. Click here for more info.
Who this training is for:
Business and life coaches, trainers, facilitators and consultants
Yoga, dance, complementary health practitioners and martial artists looking to apply their skills to business
Teachers, therapists and those in other helping or educating professions
Anyone looking to develop their individual leadership or grow as a person
Come if you'd like:
A deeper understanding of the relevance of body awareness, posture, movement and breathing to your work
Practical embodied tools you can use with clients immediately
Knowledge in how to work with the body confidently and safely
Improved self-awareness – what is hidden that is limiting your work?
Techniques to manage pressure and complexity
A taste of embodied work if you are considering The Embodied Facilitator Course professional qualification
Tips on how to make this work accessible within a no-nonsense business environment
About the Trainer – Paul Linden, Ph.D.
Based in Columbus Ohio, Paul is a world leader in embodied training, having been active in the field for 40 years. He holds a Ph.D. in physical education, is an instructor of the Feldenkrais Method® of somatic education, and has achieved a sixth degree black belt in the martial art of aikido. He is the developer of Being In Movement® mindbody training and author of numerous books on applications of body awareness training. He leads seminars around the world. For more information visit:  http://www.being-in-movement.com/
Nice things people have said about Paul Linden:
"Paul Linden is gifted at uncovering energetic and emotional patterns that impede one's capacity to be relaxed and fluid under pressure. He has a clear and gentle way of imprinting alternative skilful patterns so the body can recover a more unified life affirming way of being."
Wendy Palmer – Founder of Conscious Embodiment
"Paul Linden is a master bodymind teacher who holds a big vision for individuals and societies."
Richard Strozzi-Heckler – Author of The Leadership Dojo and In Search of the Warrior Spirit
"Paul starts with questions. These usually lead into a 'try this' action. The actions lead to introspection. By working on my awareness of a movement, I find I can change how I use my energy/body. Awesome stuff."
Jack, UK workshop participant
"Paul Linden is a genuine teacher of embodiment with great depth of knowledge and tools to meet different situations, and the amazing vision to see in the moment what the client needs. He excels at both helping an individual with their problems and also teaching how to do this. He is also very easy to trust as he is very open with no personal baggage."
Eva,  UK workshop participant
Nasty things people have said about Paul
" "
Date: 26 July 2015
Time: 10am to 5pm
Venue: Brighton Ki Centre, 12 Queen Square, Brighton, East Sussex BN1 3FD.  Ki Centre Brighton (1 hour from London Victoria), UK
Cost: £180
Private 1-1′s also available – £150 for an hour
To register: Click here
Questions & info: contact Katja von Schweitzer – katja@integrationtrainingdotcodotuk