The following comes from a handout used on an Integration Training
confidence training course
that we provided in Brighton recently.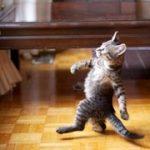 Confidence – "Freedom from doubt: belief in yourself and your abilities"
"Confidence is generally described as a state of being – certain either that a chosen course of action is the best or most effective.
Self-confidence
is having confidence in oneself. Arrogance or
hubris
in this comparison, is having unmerited confidence -believing something or someone is capable or correct when they are not."
We all have confidence at times and could do with a little more at others. Confidence is an important and learnable skill that enables us to use all our others skills, enjoy relationships and get the job done. Confidence can be contrasted with aggression, passivity and being passive aggressive. Confidence relies on emotional and embodied intelligence as well as thought and language patterns.
Aggressive – bullying, judging, pushy, bulldozing.
Passive – a pushover. Not asking for what you want or being able to say no.
Passive Aggressive (indirect) – secretly resentful, sarcastic, insinuating, vague or sabotaging.
Assertive – asks for what is wanted and sets standards clearly and politely. Responsible, honest and accepting.
Confidence comes from knowing your strengths. What are yours?
Self Esteem Building Activities
Meaning and contribution, pleasure, competence – how do you help people, what do you enjoy and what are you good at? Keep building on these.
Embodied Confidence
How we hold our bodies and how we move affects how we feel, and what we communicate to others. Some techniques:
The Star – "Reaching out" in every direction
Other aspects of body language relevant to confidence include:
smiling
eye contact
facing and body positioning
gestures and hand movement
breathing
overall relaxation
Other physical aspects such as health, diet, sleep, exercise and appearance are also important.
ABC Centring Practice – Instilling confidence in the body
Aware – Be mindful of the present moment using the five senses, especially feeling the body, ground (chair and feet) and your breath
Balance – In posture and attention.  Expansive feeling
Core Relaxation – Relax your mouth and stomach – breathe deeply into your belly
(Also – Connected to reason why you are doing this and to other people)
Saying No and Asking for Help
These are both critical life and work skills that relate to confidence. They take practice and are embodied emotional capacities.
Thought Patterns That Reduce Confidence
LACK OF CONTROL
e.g. "there's nothing I can do"
OVERGENERALISING
e.g. "It always goes wrong"
LABELLING
"I'm a Failure"
PERSONALISING
"They are misbehaving because I'm a bad volunteer"
BLACK AND WHITE THINKING
"You're either with us or against us"
JUMPING TO CONCLUSIONS
"That one time means it will always happen"
CATASTROPHISING
"It's the end of the world!"
DISQUALIFYING THE POSITIVE
"That was a fluke"
"SHOULD" STATEMENTS
"I really should give up/turn up on time"
MIND READING
"I bet she hates me"
EMOTIONAL REASONING
"I feel bad so I must be bad"
SELF TO OTHER THINKING
"I think I'm an idiot so he must too"
PERFECTIONISM
"My CV has to be perfect"
COMPARISONS
"That organisation is much richer than we are"
From:  http://www.cognitivebehaviourtherapy.org.uk/
In conflict we have four choices:
Judge and blame them (causes conflict)
Judge and blame ourselves (causes low self esteem)
Listen to their feelings and needs
Connect to our own feelings and needs (+ make doable requests)
Virtues and Gratitude
Research in the field of positive psychology shows that awareness of one's virtues, and cultivating gratitude contributes strongly to happiness and confidence.
Confidence Resources:
Books
Feel the fear and do it anyway – Susan Jeffers
Taming Your Gremlins – Richard Carlson
Instant Confidence – Paul McKenna
The Assertiveness Pocketbook – Max Eggart
…and there's plenty of others in the library
Websites
If you have enjoyed reading this blog, take at look at the following:

If you would you like to submit a relevant guest blog, please contact us here.